SALON & EVENT
緊縛に興味がある方を対象に、サロンやイベントを行っています。お気軽にお問合せ、ご参加ください。
Salon,classes,private lesson are organized for any person who has interest in kinbaku.Feel free to contact us for any further information.
Ichinawa Salon
一縄サロン
毎月第一金曜日の19:00〜23:00で開催
縛りたい人と縛られたい人が集り、お茶やお菓子を囲みながら、カップルはもちろん、フィーリングがあったペアが自由に緊縛するサロンです。
沢山の縛りを見たり体験できたり、また、縄が好きな人同士の情報交換もできます。
初めての方や見学のみの方など、自由に参加できるオープンな集まりです。
事前にお申し込みの必要は御座いませんので、どうぞお気軽にお越し下さい。
Every 1st Friday of the month. Open from 19:00 ~ 23:00
Ichinawa Salon is a Kinbaku Salon where people who want to tie up and those who want to be tied gather and surround a cup of tea and sweets. You can enjoy Kinbaku as a couple and also find a person to get along with to make a pair. You can see and experience many bindings, and exchange information between people who like Kinbaku. It is an open gathering where you can participate freely, whether you are a beginner or a visitor. There is no need to apply in advance, so please feel free to come join us.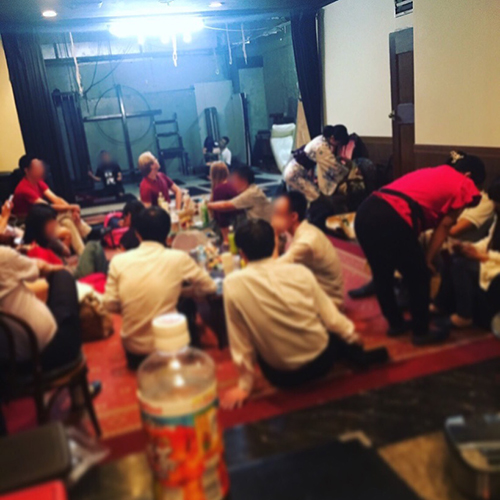 EVENT
イベント
Hajime Kinokoは、都内、海外や地方でもショーやワークショップなど、様々なイベントに参加しています。
そちらの情報は、公式ツイッターにてご案内しております。
Hajime Kinoko participates in various events, shows and workshops in Tokyo, Regions, and Overseas.
We publish the latest information on Hajime Kinoko's official twitter as soon as it comes in.