Contact
Reservation by email only & payment by PayPal.
Please tell us your profile.
Your name
Your e-mail address
Your telephone number
Your countory
Accommodation request (Yes or No)
(For guests who wish to participate to the workshops)
Your shibari level (Intermediate or Advanced)
List the content of your reservation.
Workshop Oct. 10 from 7pm to 11pm
Workshop Oct. 11 from 7pm to 11pm
Workshop Oct. 12 from 10am to 5pm
Performances Oct. 13 from 12:00pm to 5:30pm
Ichinawa salon Oct. 13 from 6pm to 11:30pm
Notes
No nudity authorized.
Caution! Please do not enter the apartment building the studio has a private entrance. This is a secret group do not disturb the surrounding neighbors. Pease refer to this photo to find the entrance to the studio: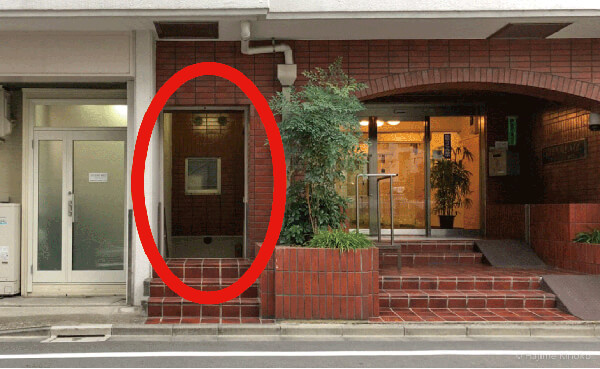 (For guests wishing to stay) This is not an accommodation facility, so only a simple bed will be provided.
All applicants will sleep in the same space.
You can leave your luggage and go out, but we will not be liable for loss or theft.
Shower space is available.
Oct. 10-12

Workshops

with Hajime Kinoko

Workshops in English open to Japanese & foreigners from abroad and living in Japan.
Oct. 13

Performances

with Japanese Shibari Masters

Exclusive cast of Japanese Shibari Masters performances.
Oct. 13

Ichinawa Salon

Ichinawa salon is a rope jam where people can tie and be tied in a relax and friendly environment.
Oct. 10-13

Shibari photo exhibition

We host exhibitions of Sugiura Norio, Hajime Kinoko and famous artists from all over the world. Please enjoy this great collection of art work about Shibari.
Back to top